Quran Learning Guide: 10 Easy Step to Learn Quran
5 min read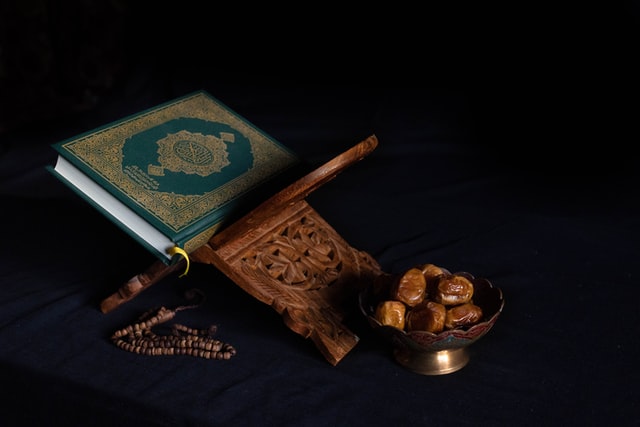 Last Updated on July 6, 2022 by Jonathan Lopez
In order to learn the Quran, what is the ideal method for a newbie? We get this question a lot, so we've put together a comprehensive guide to help you learn the Quran step-by-step. Every step of the way, we're here to help you learn the Quran.
Noorani Qaida may be recommended as the best place to start, but some recommend starting with the smaller portions of the book. It's possible you'll hear that Tajweed is the finest approach to memorize the Quran. If you're not sure where to begin, it's easy to become lost in the Quran for the first time.
Listed here are ten steps that will assist you in mastering the Quranic recitation and Quran memorization. Here are the 10 stages for beginners on how to start reading the Quran.
Noorani Qaida is an excellent place to begin.
It is a book that helps youngsters, beginners, and people who aren't sure how to read the Quran properly learn about it in the Noorani Qaida. If you have no prior understanding of the Holy Quran or the Arabic language, Noorani Qaida should be your first Quran learn online guide.
Learn how to read the Qur'anic verses.
After reading the Noorani Qaida, you will be able to speak some Arabic. This is something you've seen before and are familiar with. It's time to move on to the next level and start reading the Quran. The goal is to learn how to read the verses of the Quran rather than just the words.
Simple chapters are a good place to start.
There is a common misconception that learning to memorize the Quran is difficult, especially for children and beginners. You should start reading the Quran with simple and short chapters. If you've mastered the first juz and established fluency, begin reading the Holy Quran from there.
Develop a Personal Library of Favorite Scriptures
As important as the entire holy book is to Muslims, there are some verses that have a greater impact on their lives than others. Even if you haven't finished reading the Quran in order, you can read these verses.
Try to find the chapter that you enjoy the most.
There are 114 chapters in total in the Holy Quran. Each of its chapters is as diverse in their level of accessibility as the words of the Holy Quran themselves.
Take a closer look at the finer points.
You will gain an understanding of the finer elements of Islam by reading or reciting the Holy Quran. Waqf, Sajdah in the Qur'an, how to perform them and elongations should all be studied.
The Style of Recitation (Qira'at) You Want to Use
It's a shame to confine yourself to reading the Quran when Allah has given you such a magnificent voice. There should be recitation of the Qur'an.
Reciting the Quran is a great way to learn more about Islam.
Once you've settled on a method for reciting the Quran, it's time to start learning how to do it. If you are interested in learning how to recite the Quran, you should do so.
Tajweed can be learned from the Quran.
Having a basic knowledge of Tajweed rules will help you improve your Quranic reciting skills. Every Muslim does not have to learn tajweed. It all boils down to personal preference. Morover, Tajweed is one of the most essential component of learning Quran. By Learning Tajweed You will feel ease in learning and reading the Quran.
Decide whether or not you wish to learn the Quran.
This Holy Book can also be memorized by anyone who wish to do so. Because of the blessings Allah has bestowed upon those who memorize His Book, many people are motivated to do so. Now it's up to you whether or not you want the honorific title of Hafiz bestowed upon you.
How to learn Quran Online?
There are a few things to keep in mind when choosing a course to learn Quran online:
Choose a course that is suited to your level of experience. If you are a beginner, choose a course that is designed for beginners.
Make sure the course offers interactive lessons. This will help you to learn and retain the information better.
Look for a course that offers personal support from teachers. This will ensure that you receive feedback and assistance when needed.
Check the reviews of the course before signing up. This will give you an idea of what other students have thought of the course.
Choose a reputable institution to Quran learn online from. This will ensure that you receive high-quality lessons that are based on Islamic teachings.
By following these tips, you can choose a course that is perfect for your needs and allows you to learn Quran online in a comfortable and convenient setting.
Where to Learn Quran Online?
Quran Masters is one of the best Online Quran Academy. This academy offers both beginner and advanced courses in learning Quran online. The lessons are interactive, and students have the opportunity to ask questions and receive feedback from their teachers.  We have certified and professional Quran teachers that will guide you step by step. Moreover, you can arrange Your Online Quran Classes according to your time and availability. You can learn different Quran courses from Quran Masters.
They are offered the following courses:
Quran tafseer Course
Quran Memorization course
Online Tajweed Course
Basic Arabic course
Basic Islamic Education course
You can also find an Online Quran Academy by searching on Google "Quran Classes near me". A number online Quran tutors and online Quran academies will display in front of You. You can choose the best one. There are alot of benefits to learn Quran online. Because this method of learning Quran can save you from alot of difficulties and expenses. Because Online Quran classes doesn't cost much. In affordable prices You can get the professional Quran coaching classes from certified teachers. Yes, It's the best to get Islamic education by sitting at your home.
Get More amazing articles at blogstab
About Author