Digital transformation examples
2 min read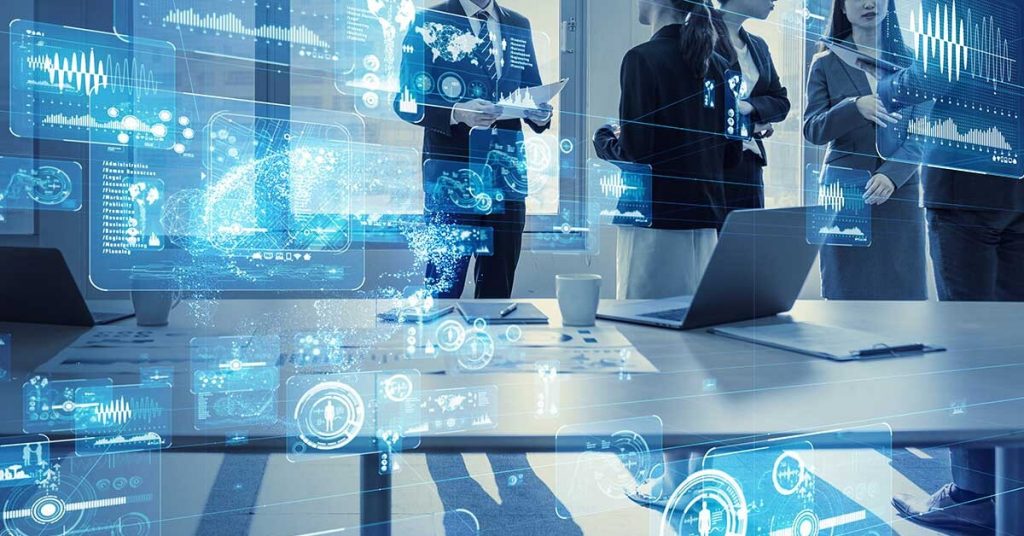 Last Updated on March 12, 2022 by Jonathan Lopez
Digital transformation is an inevitable process. It does not depend on the size of the company or its capital. This is how companies can remain competitive when the environment is increasingly digital. OK, but what digital transformation examples can we give? Digital transformation is nothing more than the integration of digital technology into all areas of a company's business and a change in the way it operates, usually drastic. Very often it requires constantly challenging oneself, experimenting, but also accepting failure.
Concrete examples of digital transformation
Firstly, digitalisation, the smaller elements of digital transformation. Digitisation refers to the conversion of analogue data sources into digital files. Some examples include creating spreadsheets from ink-on-paper records, scanning paper documents or photos and saving them as PDFs to a company drive. In short, using digital data and technology to improve business processes. Moving to a remote workspace is another answer to the question: what is a digital transformation example. Using design thinking to analyze and optimize the customer path is a digital transformation example worth mentioning. Design thinking allows you to understand all aspects of a given situation and, based on this knowledge, create solutions that will lead to the intended goal.
What are the advantages of digital transformation?
Improved analytics:
the move to digitisation makes it possible to track and analyze indicators related to all digitized processes. This is one of the most important advantages given the departments it covers: sales, marketing, logistics, etc. Understanding the data behind all business activities and their impact on costs, ROI and revenue greatly improves and streamlines decision-making. For those who love to save money, optimizing operating costs and improving the IT infrastructure is brilliant.
This in turn leads to more efficient supply chain management and streamlined communication. Every business relies on processes that can be optimized and their costs reduced. The right IT solutions and digital methodologies provide the tools and knowledge needed to continuously minimize operating costs and improve profitability. With the introduction of several digital transformation examples we will get a better employee experience and work culture. Tracking employee satisfaction will become simpler, all of which can be at least partially automated and enhanced with analytics. Leaves more time and energy to focus on taking care of all employees and their needs.
Letting go of the old way of doing pretty much anything is difficult. In the business sphere it even seems stressful, but it is nevertheless essential for real growth – both as a person and a company. To benefit from digital transformation, make sure you have the support of experienced professionals and software tailored to your needs.
About Author