My Favourite Pakistani And Indian Celebrities Wearing Asian Clothing
6 min read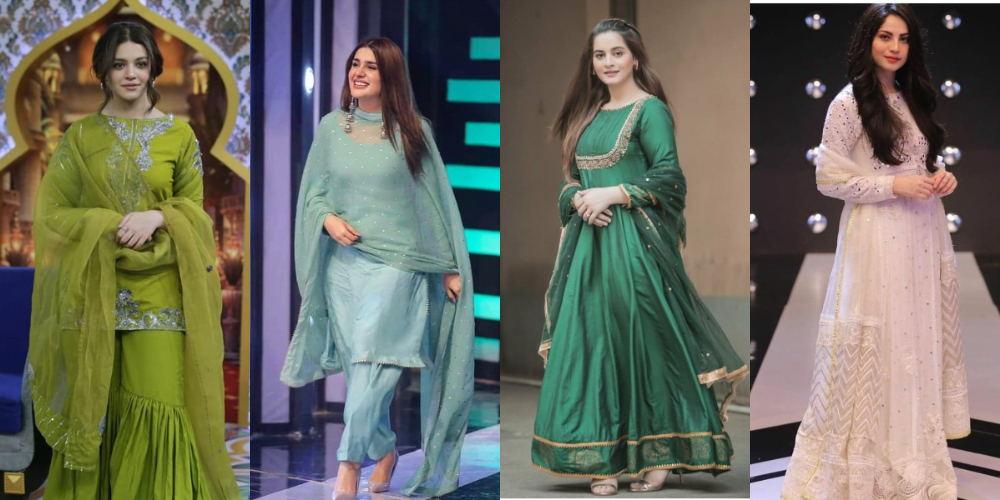 Last Updated on August 9, 2021 by Jonathan Lopez
Award shows, red carpet, movie promotions, or at an 'inside' event, the glam, fashion, style, and shine of the leading female actresses sure takes everyone's attention; however, our male actors and celebrities are not far behind.
It is no secret anymore that whenever there is an event nearby, actors and actresses are always in a "fashion battle" race to earn the 'Best Dresses Celebrity Look of the Night' title. Sure, it does not seem important to you, as a fan or a viewer, to earn this title; however, celebrities take on such events is, on the whole, another level. And why wouldn't it be? As the main lead, you do not get a chance every day to dress well for an award show that might reward you for your mind-blowing acting skills and a movie you have worked very hard for.
Dressing, style, fashion, and details, are all of the great value in the eyes of the people belonging to the Fashion, Drama, Film, and Cinema Industry. They have always been an essential part of this industry and always will be.
Male Idols And Their Take On East Asian Clothing And Style
We have seen many people, from the press, media, or the general public, praising female actresses for wearing East Asian Clothes and serving their beautiful looks on many occasions. Much to say, it will not be an alien statement if we say that female actresses have dozens of choices to pick their 'Perfect Ethnic Asian Dress' from. Ghagra Choli, Saree, Shalwar Kameez, Gharara, Lahenga, Angrakha, and whatnot is the go-to wear for the ladies if they wish to wear Indian or Pakistani style. But for the male actors and celebrities, we have always listened to people saying that "Male idols do not have much on their plates."
By 'much,' they mean varieties and 'in combination' designs.
However, in the past few years, we have seen a great modification in the fashion game of our favorite male celebrities. The most liked trend these days is to keep the Ethnic Asian Pakistani or Indian Clothes alive. Sure, there were some changes and versatility seen. And yet, we all loved the subtle changes that we got to see in contemporary Indian and Pakistani wear.
The best thing about this ongoing trend is that you can experiment with an ethnic look in an innovative and versatile way. There, here are all its bonus points!
The Best Ethnic Looks of Celebrities That Have Inspired Many to Buy Asian Clothes Online
Women, men, Asian, or not, it doesn't take us ages to guess that there has not been a single point in your life where you found everything tempting to buy on an online shop after being greatly inspired by your favorite celebrity's look. Trust us! We know the feeling.
Here is why Libas e Jamila, an online clothing brand that sells exquisite Asian Clothes, is here to help you find your perfect Asian Clothing Online. All you need to do is visit their website and add anything that you like to your cart!
Now, let's put a list together of all the best-liked Male and Female Celebrities Ethnic Looks on the red carpet!
Saba Qamar Pakistani Celebrity
One of the finest actresses of the Lollywood Industry who has also spewed her magic on the Bollywood Industry by appearing in an Indian film called "Hindi Medium." Saba has been a part of this glamor world for decades now, and from the beginning of her journey, she has given us many reasons to love and admire her. Be it movies, dramas, her acting skills, or her sense of fashion, she has fed us many great looks, well-scripted dramas, and great plots. And not to mention, Saba's humble personality takes away all the attention and love remaining in our hearts for her every time she appears on TV shows or podcasts.
Saba's fashion sense would be defined as a blend or fusion of both Eastern and Western styles with a touch of "Saba" and beauty.
Jhanvi Kapoor
Aside from being blessed as a good-talented actress, Jhanvi Kapoor has also been blessed with a talent that no one speaks about. Yes! The talent of pulling off everything she wears. Despite being a newcomer, after debuting in 2018, Jhanvi has marked her name among the most talented actors with a golden blade. In a short time period, she has gained many fans from both countries and she has always been grateful for the love she receives. Her style has always been versatile and she was seen wearing Indian ethnic clothing on many occasions.
Ranveer Singh Indian Celebrity
The King of Fashion and the greatest Fashion Icon of Bollywood has made quite a list of 'most amazing looks on the red carpet' in his over-a-decade-old career. Ranveer, known for his crazy fashion sense, has served us many looks that if we were to list them down, the article never reaches an end. And if we conclude it nicely, the press, media, photographers, and fans search for his presence in every Bollywood event that holds.
If you ever see Ranveer attending a party or a red carpet event, it is unusual not seeing dozens of articles the very next day praising his look and fashion. Here are some of his best Indian Ethnic wear.
Usman Mukhar
The dashing young lad has made many young ladies swooning over his good looks, attractive voice, amazing acting skills, and solid facial expressions.
And his style is simply on another level. Usman has earned quite an audience in a relatively short amount of time. He first gained fame in his appearance as a young, dashing, rich, and 'tsudendure' guy in "Anna." Since then, he has been sitting on the chair of fame. Mostly, he wore three-piece suits with ties and clean slicked-back hair. Netizens say that it is his go-to look. However, he looks as handsome in Pakistani Ethnic wear.
King Shahrukh Khan
The King Of Bollywood and The Khans Of Khan, Shahrukh Khan, has been ruling over the Bollywood Film and Cinema Industry for over three decades. And yet, he is still loved by many and has been an inspiration for many. Be it the fellow actors, future superstars, or the general public. He has been an eye of heart for many of us and shall remain forever. Mr. Khan has worn many Indian Ethnic styles dresses like Sherwani, Shalwar Kameez, Dhoti, Lahenga, and Angrakha-style Kurtas to many occasions and earned immense love and praises from the viewers. It is rare for Shahrukh to walk on a stage and not get praised by the people.
The Handsome Hamza Ali Abbasi
The young, handsome, and charming actor from the famous drama serial "Alif" has worn many hearts over the course of time. Especially, of the girls, if we may add so. He has been serving us his mind-blowing acting skills since the very blockbuster drama "Man Mayal." And not only that, but his well-coordinated fashion sense has also turned many heads over in whichever award show or event he has attended until now. Hamza is very peculiar about his fashion style. All these years, we have mostly seen him dolling himself in beautiful Pakistani ethnic clothing and rocking every red carpet look. Yes, we loved his every look!
Fawad Khan
The Pakistani-slash-Indian actor, Fawad Khan, has made quite an impact on both states. His fan following within and across the borders has gotten even big after his appearance in "Khubsurat," "Kapoor And Sons," and "Ae Dil Hai Mushkil." He has won many hearts in a short time and earned his label of an immaculate actor.
Fawad's fashion sense has always been a versatile one. You will not see Fawad attending an award show wearing basic style ethnic clothing or mediocre suits. And that is why he is on our list!
Conclusion
Indian and Pakistani celebrities style does come in everyone's mind when we talk about Asian Clothes. Part of the reason maybe is because these two states have always been in the spotlight that had somewhat helped gain them popularity and recognition among many Asian countries. And hence, this is also a reason why Indian and Pakistani clothes and clothing styles have gained so much attention and fans all around the world.
About Author