Stunning & Easy Henna Designs for Everyone
3 min read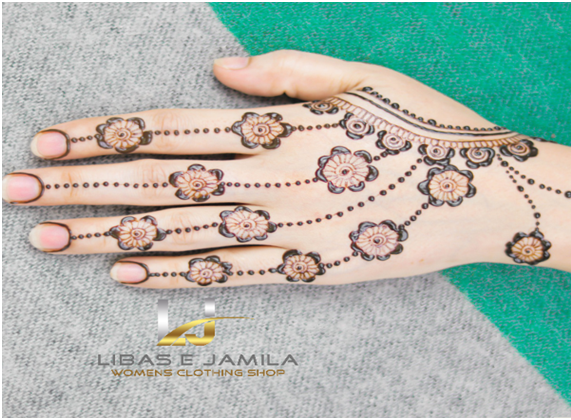 Last Updated on December 21, 2021 by Jonathan Lopez
I have always seen my grandmothers applying mehndi on their hair. When I was a kid, I always wondered why do they apply instead of hair colors, while every other ladies of the family use to apply hair dyes of different colors and brands ranging from very high to low price. I never applied Henna on my hands while all the other girls and women of the family use to apply different mehndi design on and prepare for the blessed occasions like Eid and yes for weddings too. I always felt that henna is something disgusting but as I grew up, I started loving it and always wanted to apply mehndi designs on my hand myself.
The day I came to know that mehndi also known as henna is made up of organic dry laves powder and it is way better than the hair colors that are full of chemicals are dangerous for hair and skin. As an artist I love sketching and painting, so I always try to draw different designs and color them but never tried to apply mehndi while I always get inspired by the people who perfectly apply mehndi with such perfect and neat designs.
Last week my little cousin came to me with a cone henna in her hand insisting that I apply mehndi on her hand. I asked her that I don't know how to apply henna I have never done it before so she replied me to search on internet. I was looking for some mehndi tutorials but couldn't found something of my choice. While scrolling down the internet I saw a site Libas e Jamila and there was an extensive blog on mehndi designs.
How and When to Apply Simple Mehndi Designs
The blog consists of very simple mehndi design which were easy to copy. The most thing I liked about the blog was they gave an extensive guidance about what sort of designs are for what occasion. Just in a little time I came to know that what trending in henna designs now a days and which design is suitable for what event. And what I found is that simple mehndi designs are trending more than the heavy designs. I have learnt a lot things about henna like what are the best kinds of mehndi usually the darkest mehndi is not very long lasting but they are instant and gives a dark color which looks beyond perfection. Some people like the red tone of mehndi some do not there is a vast choice for people.
Moreover, to that the blog also elaborates that different occasions asks for different looks and same is for mehndi. The latest trend seen is the Nikkah brides prefers light mehndi that is usually a round circle in the middle of the hand with heavy fingers and some outlines. The light designs of mehndiare seen in the film industry too. Eman Ali the sensational star of our industry is mostly seen doing bold roles. She flawlessly carries the look with heavy dresses and heavy jewellery. The heavy dresses and heavy jewellery always go with light and simple mehndi designs.
Mehndi Makes Its Own Place Everywhere
I always prefer mehndi design simple. The look very elegant on all occasions. Eid mostly comes around during summer so with vibrant summer clothes mehndi gives a complete festive look. Asian weddings and festivals all are not complete without mehndi. Henna has its own place in all the events whether it's a wedding, Eid or it's a religious event. The trends are changing day by day.
New trends are adopted very quickly. The trends and traditions are altered by adopted trends of other countries too. there is an additional function of mehndi in all the weddings. Mehndi was usually an event celebrated a night before the wedding ceremony or the main event. But the trend has changed now not only on weddings but mehndi application has become a new trend on engagements too. women of the family gather together and gives their blessing to the bride to be and apply mehndi on their hands.
Every event has some sort of place for mehndi to celebrates and spread blessings. The subcontinent culture including Pakistani culture is in not complete without the mehndi application.
About Author