Why You Should Get Insurance For Your Luxury Watches?
3 min read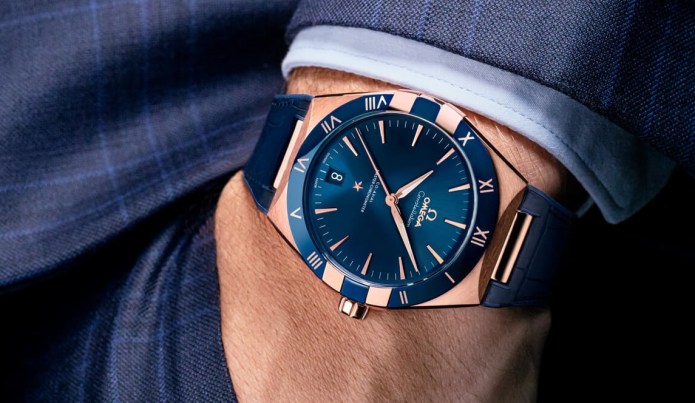 Last Updated on August 2, 2021 by Jonathan Lopez
Many individuals have the hobby of collecting rare and exotic watches. The happiness and pride that they feel on being the owner of a luxury watch are difficult to describe in words. Sometimes, the watches are so rare and elegant that they cost as much as a brand new car. If you are the owner of such a watch then you would feel possessive for them. The fear of them getting damaged, misplaced, or stolen can even steal your night's sleep. Therefore, having a watch cover for luxury watches is quite necessary in today's times. Here are some reasons due to which luxury watches get stolen:
A luxury watch is indeed a prized possession because it will be at least worth a few lakhs of rupees. Therefore, stealing it can make anyone's fortune and the thieves who know its exact worth will not spare a single chance to take it away from you.
Growing demand in the market
There is a growing demand for luxury watches in the market. As a result, there is stiff competition between the watch dealers who at times tend to opt for unethical ways to obtain these watches. Such methods might lead to your luxury watch getting replaced by a cheaper dummy when you visit a local shop for its regular maintenance.
Like other watches, luxury watches also need to be maintained from time to time. Therefore, if you are too busy to take proper care of your stunning timepiece then the chances of it getting damaged increase. At times, it might slip off your hand accidentally due to a damaged or broken strap. At times, you might also tend to work and travel by wearing it and damages cannot be avoided entirely when you are busy doing your stuff.
Let's now discuss the ways of protecting your luxury watches:
Wear them only on special occasions
One of the miserly ways would be to use your luxury watches only on special occasions. This would reduce the risk of it getting misplaced, stolen, or damaged. However, this practice defies the purpose of purchasing luxury watches as you would want to flaunt your special time-teller regularly.
List it under your home insurance cover
If you list your luxury watch as one of your important possessions then you will get a watch cover in the event of burglary or theft at your house. However, you might not get its full worth as the other possessions are also covered under the home insurance. Also, if you own more than one watch then your losses would be much more significant and home insurance policies will not be able to cover them.
Watch Insurance
Due to the shortcomings of the above-discussed ways, it would be better if you get separate insurance for your expensive watch. Such plans provide financial cover in case your wristwatch gets stolen, damaged, or lost due to various reasons.
Bajaj Finserv is an NBFC that offers a comprehensive watch cover for those who need it. Some of the key features of its watch insurance plan are mentioned below:
Exclusive coverage
This plan offered by Bajaj Finance provides complete coverage for luxury watches in the event of a fire, burglary, accidental damage, damage due to natural calamities such as floods and earthquakes, and manmade crisis such as riots, strikes, etc. As a result, you need not worry about your luxury watches anymore.
High insurance amount
Under this pocket insurance plan, you will get coverage of up to Rs. 40,000 and even a complimentary coverage of Rs. 15,000 is provided if needed.
Easy process
You can apply for this watch cover by using an online form and the payment can be made via net banking, mobile wallet, debit card/credit card, and much more. Therefore, it is a flexible plan when it comes to application and payment procedures.
Cover for emergencies
In case you are out of cash in India, you will get a financial cover of up to Rs. 20,000 and a cover of up to Rs. 40,000 will be provided if you are stranded in foreign locations. Therefore, it provides many other features apart from basic watch insurance. All these perks and benefits make it one of the best plans in watch insurance in India.
About Author