Compare The Best 5 Secure Personal Loan Apps in India
3 min read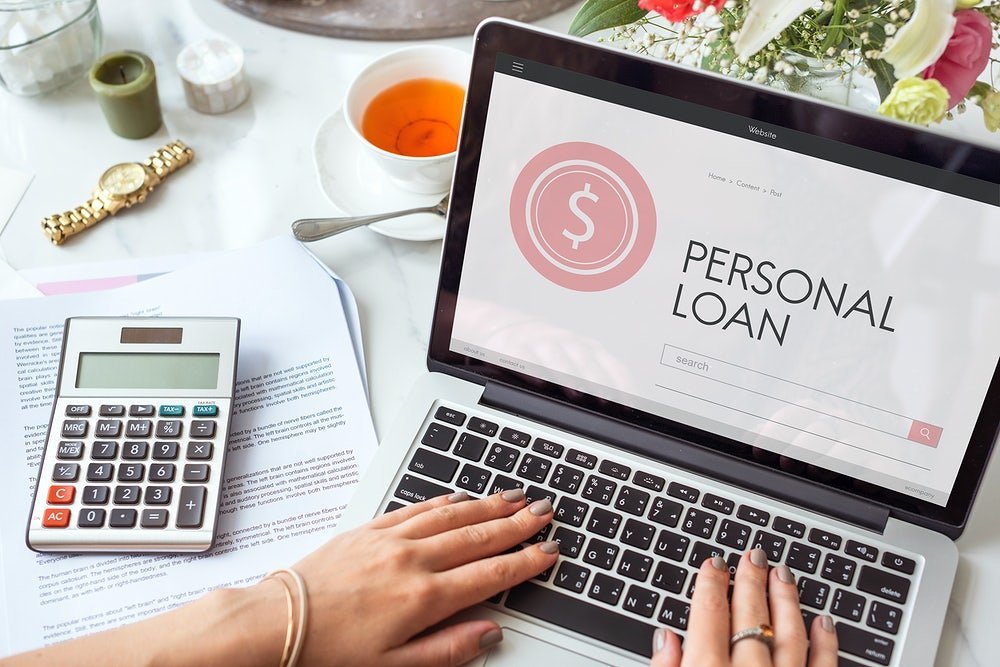 Last Updated on August 2, 2021 by Jonathan Lopez
Personal loans have become the financial solution that several people turn to in times of need. Therefore, many online loan apps are created to meet this demand, such as the Fullerton Instaloan app, PaySense, CASHe and more.
The vast variety of personal loan apps available in the market make the choice for the best loan app a little confusing. The primary parameter with which you should judge a  personal loan app is its security. The security of your highly sensitive information and your money is extremely important when dealing with online loan apps. To help you choose, here is a list of India's most secure and trusted loan apps. 
List of Some Best 5 Secure Personal Loan Apps:

One of the most secured and efficient loan apps in the country is offered by Fullerton India. Salaried individuals can avail easy personal loans up to Rs 25 lakhs, based on their eligibility, starting at 11.99%* per annum. From application to disbursal of the loan amount, everything can be done on the app itself. The app is available for android as well as iOS mobile phones. 
Benefits of Fullerton InstaLoan App
Flexible and ready-to-use: The Fullerton Instaloan app is always available at your disposal. You can avail a loan at any time and from anywhere. Its intuitive user interface and ease of application make the personal loan process extremely convenient.
Paperless process: The application process of a personal loan at Fullerton India is entirely digital. You only need to scan and upload the required documents which can be done on the app itself.
Multiple tools: Not just application, the Fullerton Instaloan also helps you check your eligibility and track your application in real time.
Quick Process: the end-to-end digital process makes the approval process even quicker. You are informed about the approval of your application as soon as possible and the funds are disbursed in your account in as less as 30 minutes* post-approval.
This online loan app gives you an awesome opportunity to gain secured funds in case of any emergency. CASHe approves your loan based on your earning potential, merit and your social profile.
Benefits Of CASHe Personal Loan App
You can fulfil your urgent financial needs with minutes of approval.

This platform is very appropriate for small funds as you can get a loan up to the maximum amount of INR 2,00,000.

With CASHe, you can also transfer a certain amount of your loan directly into your Paytm wallet.

It takes a very simple and effective process to apply on a CASHe application.
Through this instant loan app, you can avail instant and secured loans with simple steps. This platform allows you to get loans up to INR 5 Lakh. Moreover, PaySense is in partnership with the two best companies, i.e. Fullerton India and IIFL, for the fast disbursal of the loan amount.
Benefits Of PaySense
Loan opportunity for both self-employed and salaried employees

It offers an EMI calculator to ease its consumer in the calculation.

Easy process with simple steps
It's a secured and efficient personal loan app with a unique feature that you will be charged interest only on the used amount. However, it is compulsory in Money Tap to have a salary of at least INR 20,000 to become eligible.
Benefits Of Money Tap
Pay interest only on the used amount

Flexible documentation process

Completely digitised
Early Salary gives quick loan facility up to INR 5,00,000. Therefore, if you want to apply on this instant loan app, your salary should not be less than 20,000. Moreover, the processing fee of Early Salary ranges only from 0 to 4% of the loan amount.
Benefits Of Early Salary
It's in alignment with educational institutions so that you can have the freedom to invest in yourself.

In comparison to several others, Early Salary does not charge any prepayment fee.

With this platform, you can also apply for repeat loans anytime.
Additinal Read: Top 5 React Native Apps of 2021
It is important to check the safety of the online loan app before applying for a loan. Ensure to read loan documents'  fine print carefully before accepting and moving forward in the personal loan process.
Conclusion:
Although there are a large numbers of loan apps available in the google playstore for applying personal loan. But before opting for the loan compar the different online loan apps parameters and choose the best one.
About Author