Guide for Marketers How Instagram Hashtags Play an Important Role in Business Growth
4 min read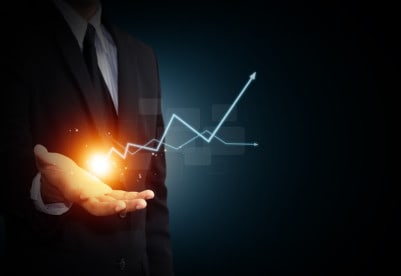 Last Updated on September 22, 2022 by Jonathan Lopez
The Instagram hashtag is more than a decade old now. Since its inception, it has contributed to the welfare and growth of many businesses. So why shouldn't you use it to grow your very own business! If you are a subscriber of a reliable ISP like Spectrum internet and are trying to utilize the potential of the internet for a good digital blueprint then hashtags are necessary. Using Instagram hashtags will allow you to reach a greater number of audiences in the relevant domains.
Continue reading below to find out more!
Market Analysis
Since every hashtag is about a certain topic, you can easily find out your competitors. Once you do, look at what they are doing and how they are doing it. Conduct a competitor analysis to find out what they are doing better than you. Use the feedback to market yourself more effectively. 
Read a detail article on Imginn Instagram from omgblog.co.uk
For instance, let us suppose that you are a marketing company and you want to see how your competitors are doing. In that case, go to the search bar and find the most used hashtags related to marketing. You can click on the "Tags" category and find an elaborate list of hashtags. This information will also allow you to see how people are reacting to them. If you think that a particular hashtag will not work for you, then don't use it. However, with this practice, you can land a lot of potential customers once you single out and start using the hashtags that matter. 
Make sure to keep performing this analysis every now and then. The Instagram hashtags trends keep on changing and you need to be aware of what's trending!
Branding and Visibility
If your posts are easily visible to people on Instagram and Twitter due to the correct usage of hashtags, you will ultimately have better branding! Branding and visibility are the two most important reasons to use hashtags. Create awareness among your prospective customers by using hashtags so that they can see your posts, They may even end up subscribing to your service or buying your product. 
Note that, you can also create your own hashtags. However, for this, you have to create good posts so that people end up using them. If this goes according to plan, then your hashtag can start trending and other companies and individuals may even start using them. As a result, your posts will start showing up at the top for that particular hashtag!
Promotional Activities
By using Instagram hashtags, you can also promote your brand and, consequently, increase your business growth. Are you going to conduct an event soon? Is a product launch nearby or are you going to conduct an awards ceremony? Make sure that you promote these events and celebrations on popular social media with relevant hashtags. Encourage your employees to do the same. Once you make these posts live, your followers will start to use these hashtags and then their friends may also end up using them. This will allow for effective promotion and enable your business to experience more growth! Not only can you connect with your followers but your followers can connect with each other as well by using these hashtags. Giveaway promotions and essay contests are also an excellent way to promote your brand!
Social Activism
To aid in business growth, an effective way is to create hashtags of any activism-related act. You can create hashtags for virtually anything happening on the planet. Maybe you want to stop the use of non-recyclable products. Simply create a hashtag with the sole purpose of creating awareness among the general population. You will see that people who are not even your followers will end up writing about it. Not only will the social cause receive enough attention, but your brand will become more visible as well. With that said, it's best to remain politically neutral.
Geographical Targeting
You don't have to limit yourself when it comes to hashtags. You can write anything in it. If you're in New York for a business promotion activity, simply create the hashtag #inNewYorkCity. What will happen? People searching about this hashtag or related ones will be able to see that you're in the city too and doing certain promotions. Include an image in the post on Twitter, Facebook, or Instagram and your post will create quite the impact. On Instagram, make sure to use this feature in the "Stories"! It is a highly effective way to do some geographically-targeted marketing.
With the help of the above information, you can definitely help your business grow. Hashtags are here and they are here to stay! With some effort today, you can earn great rewards tomorrow!
About Author