How Is It Possible To Organize A Successful Fitness Challenge At Your Gym?
5 min read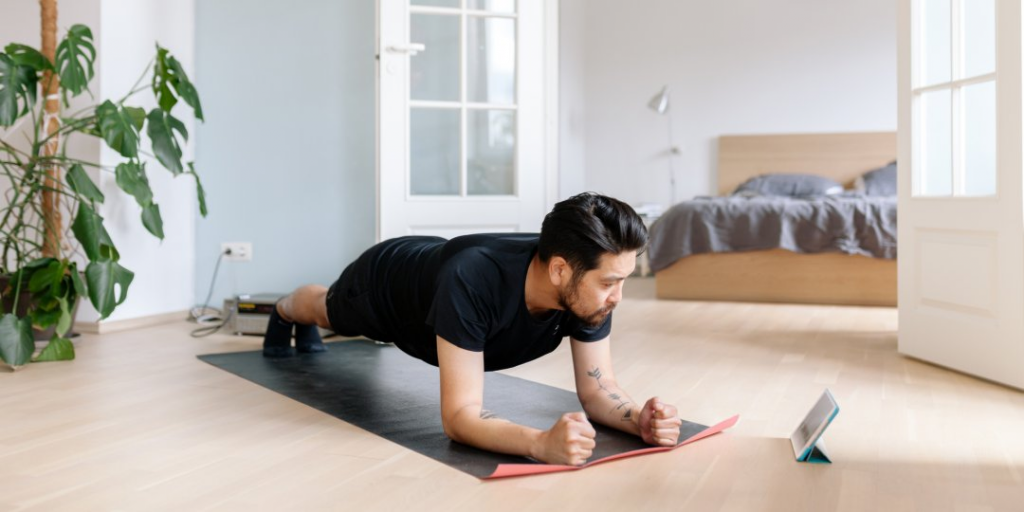 Last Updated on January 19, 2022 by Jonathan Lopez
Every gym always wants to keep its member engaged for a longer period. Because the customers of a gym are a lifeline of a fitness business. So, are you one of those who also want to keep members engaged? The best possible solution for it is to arrange some Fitness Challenges at your gym. You can provide existing members with a fun way to be fit by involving exciting tasks in a challenge. You can recruit new members to be a part of a challenge organized by your gym. When you challenge people, it stimulates and encourages them. Furthermore, you will experience a shocking increase in member retention.
The incorporation of competition also increases the sense of being a part of a community among them. This article will reveal the benefits of putting exciting fitness challenges in front of members. Also, we will have a look at how you can organize a competition at your gym. There is no doubt that planning is the most important aspect of a successful project. So, let's first see how a gym can organize a fitness competition for its members.
What Is A Fitness Competition?
When we talk about fitness competition it produces a two-fold effect. This brings the level of workout performance to a great improvement. Furthermore, acts as a most effective source of motivation. If the organization of competition takes place accurately, it brings huge benefits to a gym. Members set physical and nutritional goals to meet the Fitness Challenges. It also acts as a source of accountability, because members realize their strengths and weakness because of it. The clients will not work out by only aiming to be fit. They challenge themselves for something bigger than they have thought before.
What Can You Gain By Arranging A Fitness Competition?
This is not important to know that you are going to arrange a competition. It's about what benefits you want to avail yourself of from that competition. So, to make that process easier for you, let's see what you can get from the competition.
1.    Lead Generation Purpose:
When your market competition, you will get details of various people. This information is very crucial to use for future marketing purposes.
2.    Induce Encouragement In Members:
The SMART challenges always act as a source of inducing engagement in members. The word "SMART" is an abbreviation of specific, measurable, attainable, realistic, and time-based tasks. This quality makes tasks suitable to commit for a longer period of life. Also, lay a foundation for healthier choices in future.
3.    Good Source Of Promotion And Getting Referrals:
You can host Fitness Challenges among workout buddies. Because most of the members won't be reluctant to take part in competition alone. So, you should bring their friends to the competition with them. They would think that you are giving favour to them because you care. In that way, you are accomplishing your marketing purpose through them.
4.    Enhance The Sales Of A Gym:
This organization of competition allows customers to understand why they need to be a part of your gym. In that way, they will be more reluctant to buy a membership of your gym.
5.    Educate People With New Skills:
Almost everyone wants to be a better version by learning new skills. So, prove to them that they can't find a better coach than you. Make your best efforts to increase the self-belief of the clients.
6.    Make Your Members Loyal:
The sense of being a part of the community and acceptability makes members loyal to your business.
What Kind Of Challenges Can You Use In Fitness Competition?
There is no restriction on the challenges you can offer. So, it entirely depends on the resources and the space you have. Well, this might not help you because it still is not giving any hint. So, the answer to this daunting task is hidden in your business data. The kind of data which gives this answer is:
Very popular fitness classes.
The equipment of the gym which people use most.
The other option is a distribution of a questionnaire to identify members' interests.
The approval from members is important if you want to organize a successful competition.
How Can You Organize Great Fitness Challenges?
Careful research and planning are required for a successful competition. The best software like Wellyx can also help you in arranging a successful competition. This helps in storing the centralized details of participants and the challenges of competition.
·        Prepare An Effective Plan:
You need to include that kind of challenge which immediately grabs the attention of members. The best part is we can make use of various efficient tools to interact with members. Moreover, decide an attractive prize for the winner of the competition. Like a free membership for a month or a free training session for a month.
·        Ensure Building Interest And Engagement:
After planning details of the competition, the next important task is its marketing. You can make use of the social media platform to educate people about the competition. Post videos and posts that are in relevance to the competition. Encourage clients to comment and enhance social media engagement.
·        After Successful Competition Prepare For The Next One:
Record most of the previous competition in the form of photos and videos. Share all of them on the official website because people love to see the transformation of their peers. Always ask for written reviews from members about the challenges. Also, ensure that you have a complete record of the results of the previous competition.
In Short:
Always come up with those Fitness Challenges which are inspirations and motivate members. Provide members with a tool from which they can check the results of the competition. Ensure that system you provide is user friendly so, that members don't find any difficulty in using it. Make sure that you offer rewards to the winners and the participants to encourage them for next time. The successful challenge attracts more clients which increase sales. The challenges educate people about fitness that enhance their loyalty towards your gym.
About Author