Tips and Tricks for Choosing Baby Care Products
4 min read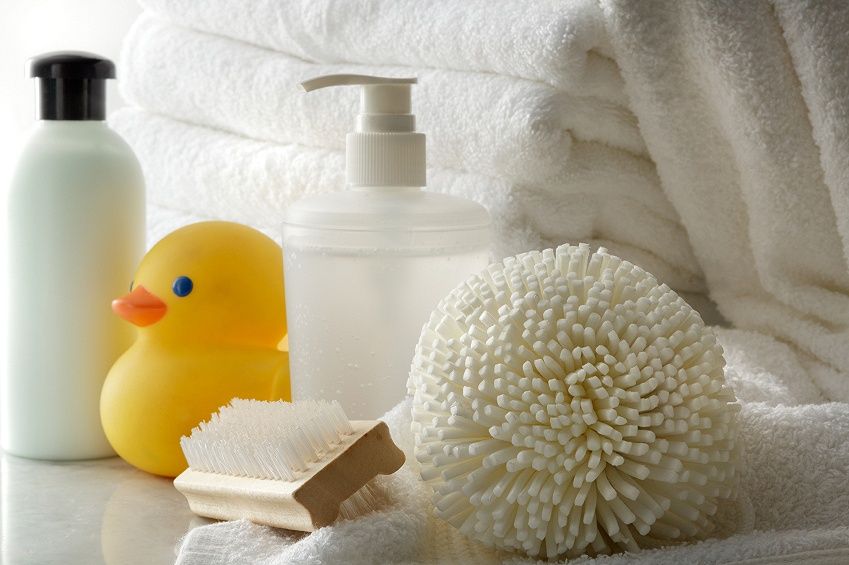 Last Updated on August 24, 2021 by Jonathan Lopez
Being a first-time parent can be stressful because you want to provide and do everything you can for your child. When you become a parent, you realize that babies can't utilize the same things. As adults because their bodies are still developing and hence vulnerable in many ways.
However, the market is swamped with a variety of baby products . That come in appealing shapes, sizes, colors, and even features, attracting parents who tend to stack them in vast quantities. But, at the same time, you're likely to be concerned about the products' safety.
Why is it necessary for your baby to use special skincare products?
The skin of a baby is more sensitive and delicate than that of an adult. As a result, goods made for everyone may not be the ideal choice for your child. The skin of a baby is thinner, more fragile, and more prone to dryness.
As a result, newborn baby care products should use mild cleansers and safeguard the skin's natural pH balance. Caring for your child entails paying attention. To the details, and being alert and well-informed is the first step in selecting safe items for your child.
How to Pick the Best Baby Care Products
So, here are some pointers to assist you in making informed decisions about baby care products.
1. Consult your pediatrician.
The greatest thing you can do is consult your pediatrician before purchasing any baby products for your child; after all, it's difficult to reject a doctor's recommendation. The doctor will advise you to use specific products that will not hurt your child.
Pediatricians, in addition to their medical expertise, come into contact with a variety of items in their everyday practice, allowing them to determine which products are suitable for children. Consult your doctor before taking your baby home to determine which products, such as soaps, lotions, and shampoos, are appropriate for your child.
2. Learn about the most frequent toxins.
You can do some research on your own or see a doctor about certain common poisons. Found in baby items while you're out shopping. While out shopping, have a glance at the labels, which will list all of the chemicals that were used to make the goods. As a result, you'll be able to avoid items that contain harmful components while selecting products that are appropriate for your child based on the doctor's recommendations.
3. Choosing baby products.
Baby soaps, shampoos, and lotions are significantly milder than regular soaps, shampoos, and lotions. Because they are manufacturer from organic components and are free of carcinogenic substances. It is recommends that you use these mild products and fragrance-free soaps and lotions to maintain your infant's skin soft, healthy, and free from infection.
4. Bath Products.
When selecting a baby bath sponge, choose cotton-base sponges or cotton towels that will not be harsh on your child's skin, as your child's skin may be sensitive and prone to rashes at this time.
5. Diapers.
For your infant, use biodegradable diapers with high absorption properties that keep your child's skin smooth and soft and prevent rashes.
6. Chew Toys.
As your child grows, he or she will begin to teethe, at which point you will need to purchase a variety of chew toys for your child. These toys come in a variety of shapes, sizes, and colors. However, avoid being seduce by them and instead choose a toy that is free of plastic, as this will be safer for your baby because he or she will be placing it in his or her mouth the majority of the time. To ensure your child's health, choose to chew toys created from non-toxic materials.
7. Feeding Bowls.
Feeding bowls, like any other baby product, come in a variety of shapes, sizes, and colors and are constructs of plastic. Plastic is not safe for your infant, even though it tends to last longer. Avoid using such plastic bowels to feed your child if at all feasible.
While there is a limitless supply of baby items. Parents are urging to buy from reputable manufacturers, retailers, and online baby shops in UAE. Advertisements can seductive in a variety of ways. But resist them because you do not want to misle when it comes to your child's health. Invest in the correct baby items for your child's growth and development as a discriminating parent.
Products from TwinsPlus Arabia, such as baby face cream. Natural baby hair oil, natural baby shampoo, and baby body wash, are hypoallergenic and dermatologically teste to ensure that only the safest products reach you and your baby. To provide your baby the gentlest bathing experience, the baby body washes, and natural baby shampoo is tear-free and soap-free.
To nurture your baby's skin and hair, look for products that are devoid of dangerous chemicals and toxins like mineral oil, talc, sulfates, parabens, and synthetic perfumes.
About Author