8 Amazing Techniques To Up Your Youtube Marketing Strategy
5 min read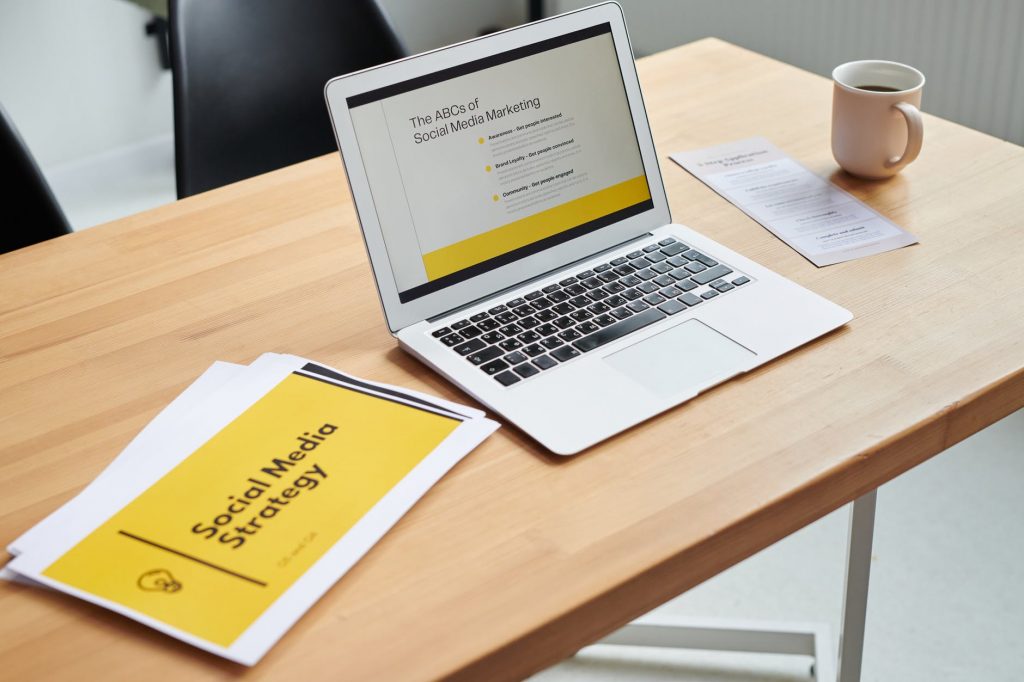 Last Updated on February 25, 2022 by Jonathan Lopez
Many traditional digital marketers often neglect to see the potential that YouTube's marketing strategy can bring in for a business. Just to showcase how valuable YouTube is for any online users can be understood from the fact that it has active two billion-plus users, and every minute, 500 hours of content is uploaded on the website. Furthermore, out of 10 web users, eight watches YouTube videos. 
So if you have not given a thought about YouTube marketing strategy for your business, you are missing a massive chunk of potential customers. Having visibility on YouTube has the potential to skyrocket your business and sales, unlike any other platform. But do you remember you have to incorporate specific marketing strategies to benefit from YouTube? 
This article will discuss the top eight unique YouTube marketing techniques that leverage the old and new to create an effective result. But before we begin with the techniques, please note that none of the strategies will be useful unless you have a YouTube channel. So if you don't have one, it's time to start your own YouTube channel. Since it's a Google-owned website, it allows you to walk with other Google accounts and streamline your workflow. 
Now let's dive into the top 8 techniques to up your YouTube marketing strategy for 2022 and beyond.
Technique 1: Branding The YouTube Channel 
There is no point in having a channel if it doesn't tell any unique story to your business and products. For people to connect with it and be interested in your channel in 'the about' section, talk about your brand, and introduce it. It needs to be done in a way that reflects the uniqueness of your business and brand. Next, categorize your videos and put them in different lists, making it easier for your viewers to understand what you want to showcase. Last but not least, it is helpful to add a custom banner with the logo of your business, website, and social media account handles so viewers can quickly check those out. 
Technique 2: Being Consistent
Having a YouTube channel is not enough unless you regularly upload videos and talk to your audience. being consistent with your videos and content uploads is the key to keeping your audience interested in your channel. Ask your audience to give feedback on the content you have created and let the videos complement your website and blogs. Another critical point while being consistent with posting the content is learning when to post the content—knowing when your audience watches the content can be a crucial ingredient in a successful marketing strategy.  
Technique 3: Compelling Titles
You would always want the viewers to click on your videos when browsing. No matter how many videos you upload, there is no point in having them if no one sees them. Hence, you must optimize the video titles for viewers to click on them. For this, you need to create YouTube content titles that can have a far-reaching effect. Some of the tips that can help you to do that are:
Putting the right keyword in the title will tell the viewers what it is about and help Google crawlers know about it. 

Keeping your video title not more than 60 characters is ideal. This is because the viewer can see the title at a glance. 

Giving a clear and succinct description is essential for viewers to get interested in it

Add something in the title that would show how the viewer would benefit from spending time on that content
Technique 4: Know The Right Length 
Consumer Survey, most of the YouTube video lengths, are of five minutes. The simple reason is people need to keep their interest while watching it, so unless you have something interesting to share, stop repeating things in the video. Having a short and informative video that keeps your audience engaged is much more helpful than creating a long one that the viewers abandon in the midway. 
Technique 5: CTAs
One of the best ways to leverage YouTube for your brand while creating engaging videos is to add a clear call to action (CTA) in the videos. As viewers, we all know it can be pretty irritating, so try to put them in a fun and innovative way. If you can't think of any, do them at the beginning of the video and get it done. There is no point in having a YouTube channel if you don't have subscribers, comments, and likes. 
Technique 6: Post The Videos On Other Platforms 
One of the fundamental ways to grow your channel is to share those videos on social media. But just posting them on social media platforms is not enough. You need to have a conversation and engage your social media followers and audience regarding that video. Since each forum has its own culture and way of conversation, you need to understand that, develop a conversation along that line, and use the right social media platform to post your videos. 
Technique 7: Collaborate
Since having a YouTube channel needs to reach a wider audience, working with other YouTubers will help you increase your audience base. So you can collaborate with influences on YouTube who are from your field, giving a stamp of validation for your channel and your content. In addition, collaborating with other YouTube channels of different industries or similar ones will make your channel look good. 
Technique 8: Use Analytics
YouTube has quite a lot of analytic tools and features. Use these to understand your audience and the kind of content they like. For example, gaining insight into the demography, audience composition, and geography will help create content that the majority wants. This will help you to market your channel better and also help in tracking your channel's performance. 
Final Words
These techniques can help you in building an engaging YouTube marketing strategy. So while you are staying true to your brand. Why not collaborate with influencers for your brand on the YouTube channel or engage in affiliate marketing. If you want to know how to contact an influencer for collaboration or affiliate marketing, contact us. 
About Author