How To Structure A Business Case: A Comprehensive Guide
5 min read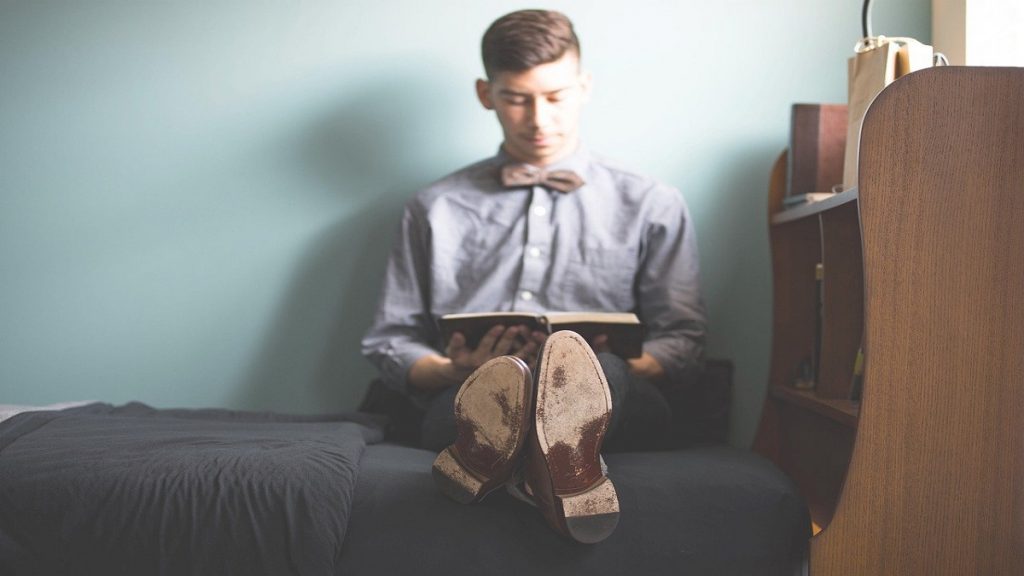 Last Updated on January 16, 2022 by Jonathan Lopez
The business case is of great importance for all types of businesses. Whether you are planning to open a small shop, or planning to launch a new product, this aspect is of great importance. This is because you have to describe how your product differs from that of the others. It gives an understanding of your business goals and organisational structure to the investors, lenders, and partners.
If you're required to make a business case or any other assignment, and you do not have time to complete it by yourself, don't worry. Because "assignment writing help" can write an excellent assignment for you. Their writers are experienced professionals who can manage this aspect with ease. The business case helps you analyse the needs of your business as well. Like the alignment of finances according to business needs. But before doing all this, you should know how to structure your business case.
This article presents you with a guide for structuring your business case effectively.
Executive Summary
The first thing you should write in your business case is the executive summary. You should write in this section what you want to get from your business. Write your future accomplishment in this section. Even though this comes at the start, you should write it after you're done writing the other components. It is like this because executive summary highlights the whole plan of your business. In this section, you should first state the mission, and vision of the organisation. After that, you should write the description of your services, and products. Then you should explain the purpose of starting the business. Following this, you should add the details of your experience within the subject industry.
Company Description
After writing the executive summary, write the description of your organisation. Under this section add the key pieces of information about your goals, business, and target audience. Locate the audience that you want to facilitate. Add how your organisation, or product is different from others in the industry. Explain what your strengths are. A presentation of how you provide solutions for the consumers should also be ensured. You should end this section with the competitive edge you have over your competitors. It will aid you succeeding within the industry.
Market Analysis
Add market analysis after explaining the company's description. Here you will present your understanding regarding the inside, and outside of the organisation, as well as industry. In this section, you should provide the evidence that will support your strengths. You will support the strength that your business has with facts. Explain what other businesses are doing, along with how they're failing, and succeeding. This section should present the visualisation of your target consumers. What are their earnings, and what are their buying patterns? Which service they need the most, or liked the most. Highlight why you can do this better while concluding this section. In case if you still fell any problem, you can get case study help to do market analysis.
Competitive Analysis
Now that you've presented market analysis, you need to discuss the aspect of competitive analysis. This shows a clear comparison between your business, and your competitors. In this section, you should prove that you have knowledge of the market by breaking the strengths, and shortcomings of your competitors. After that, state how your business will add things up for more advantage. At the ending of this section, add the problems you've had to face before entering the market. Like if you've had to face high upfront costs.
Description of Management and Organisation
A business case also discusses the management of your organisation. In this section, you should write about the setup, and management of your organisation. Present how your management works. Add the introduction of your managers, their skills, and important job responsibilities. You should map out the command of the chain in this section. Don't forget to add the information in this section of your business case. Add if your business is a sole partnership, or one with multiple partners. Identify if you have a board of directors as well.
Breakdown of Your Products and Services
After describing your management and organisational setup, present the breakdown of services, and products in the business case. Under this section, you should present full description of the services, and products. After that, you should tell how you're creating, and selling your services and products. How long will your product last? How it meets the demands of the customers. After that, introduce your suppliers. Describe how much it will take to produce your product, or service. How much you're expecting to get from this product should also be stated. In this section, you should list down all related information on copyrights, and patents.
Marketing Plan
Now that you have presented the full discretion of your product, describe how you will present it within the subjected market. Show in this section how you will present your product in front of your targeted audience. Give a list of the steps you will take for promoting, and marketing your product. At the end of this section, add the budget that you will require for the implementation of Marketing strategies.
Sales Strategy
Selling of the products comes after marketing. At the start of this section, state in which way you'll be selling the product that you're producing. How you will provide a service that you're going to offer. Your sales strategy also comes under this section. Make a list of steps explaining how many sales representatives you will require. And how you will recruit them as well. At the end of this section, add target for the sales of your product/service.
Request for Funding
Now that you have presented your business case, you will write what other things you'll need. Add the section requesting funding if you need it. Write about the finances that you need for setting up the business. After this, explain how you're planning to use these finances, and the profit that you will get.
Financial Projections
At the end of the business case, add your financial projections. First, write your financial goals, and then state the expectations that you have according to the market trends. You have to present your 12 monthly anticipated revenue as well. You can add another section of the appendix if you're going to apply for personal/business loans. You can also add another section that has the additional background, and financial information in it.
About Author