How to fix QuickBooks won't open error
5 min read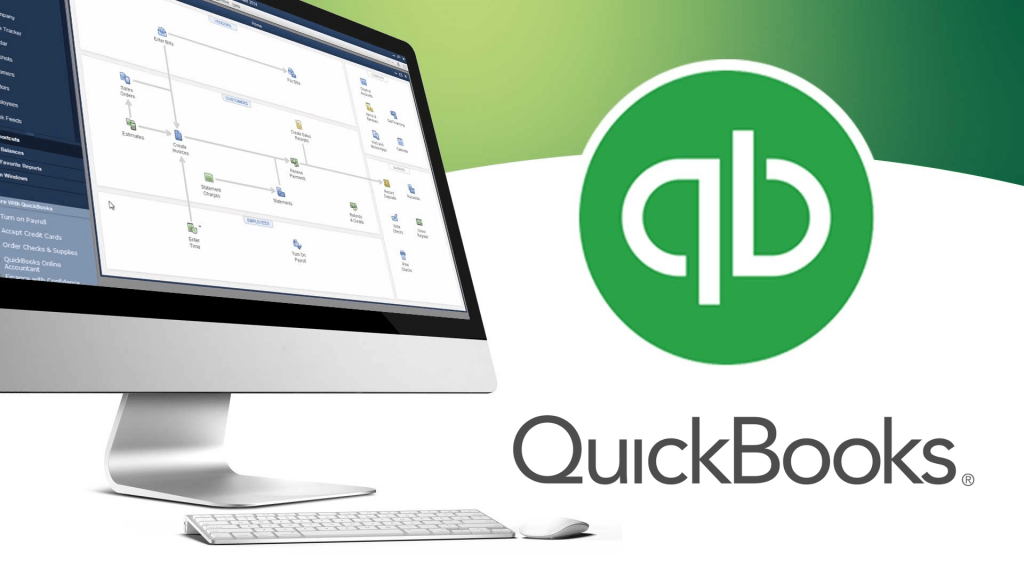 Last Updated on February 14, 2022 by Jonathan Lopez
There is no doubt that QB functions efficiently. However, several faults and difficulties continue to prevail in the program that prevents from assisting the user in completing business-related activities. One such problem is that QuickBooks won't open. Sometimes, it's also known as "QuickBooks desktop doesn't start," "stuck on the loading screen," "not responding," or "has stopped operating". 
As users are unable to solve the problems on their own, we decided to create an article on this. All you have to do is stick to this guide till the conclusion.
Let's begin!
QuickBooks Won't Open: Meaning
When you try to launch QB desktop, you encounter an error message labeled Quickbooks won't open or has stopped operating or you may get no error at all (nothing happens or freezes).
Moreover, while opening a company file, your QB may be very slow to reply or entirely silent. This might be one of several company file issues or you might encounter QB error codes 1603, 1935, and so on.
QuickBooks is one of the most widely used accounting software programmes in the world, particularly among small and medium-sized businesses. This easy-to-use software is excellent for tracking finances, managing sales, and assisting with invoices. In fact, QuickBooks Desktop is jam-packed with features that have increased organisational productivity.
However, QuickBooks Desktop frequently encounters problems; after all, it is a piece of software. Frequently, users complain that QuickBooks Desktop does not start or will not open. Even though this problem has the potential to disrupt an organization's operations, it is easily remedied by following the technical steps outlined below.
Causes of Quickbooks Won't Open Error
There are several causes that might lead to Quickbooks won't open error. Thus, before proceeding with the troubleshooting solutions, you must investigate all of the possible reasons for the error.
The major cause of such an error is that your company name might be rather lengthy.

It might be possible that the hard disc you are using is corrupted.

It may be due to the fact that the QB Desktop was installed incorrectly.

Even, the QBWUSER.INI file may be corrupted.

Moreover, the operating system may be out of date.
Signs of QuickBooks Won't Open Error
There are just a few warning signs that an error is about to occur. The following are the symptoms:
You may receive a sign that your QB software always freezes.

The QuickBooks company file cannot be opened.

Also, the Windows operating system becomes quite sluggish.

Every now and again, your computer screen hangs.

Another sign is that your computer does not respond to keyboard and mouse inputs in a timely manner.
After going through the major causes and symptoms of Quickbooks won't open error, let us now try to resolve this error with a few effective solutions.
Effective Steps to resolve Quickbooks Won't Open Error
Below are the effective steps to fix Quickbooks won't open error. Thus, you need to perform them one at a time. Make sure that you create a backup of your important files to avoid any data loss.
Solution 1: Close the process QBW32.exe
At first, you need to right-click on the Windows taskbar and select the Start Task Manager option.

Then, locate the Process tab and click on the Image Name header. This will result in organizing the processes alphabetically.

After that, navigate and choose EXE.

Last, choose the End Process to terminate the QBW32.exe process.
Solution 2: Change the name of file QBWUSER.ini
Firstly, navigate to the folder containing the ini file. In case you are not able to locate it, you need to simply allow hidden folders and files.

After that, select the Rename option once you have locate the file QBWUSER.ini.

Next, input the last file name as Insert.old

Lastly, rename the ecml.file. Now, you need to determine whether or not the problem has been fixed.
Solution 3: Refrain from installing QB Desktop
In the first step right-click on the QB Desktop icon and select Properties.

Then, hold down the CTRL key and select Open. You have to hold the Ctrl key until the No Company Open popup appears.

After that, launch QB desktop normally and see whether the issue persists. If it does, go to the next troubleshooting solution.
Solution 4: QB desktop repair
At first, hold down the Ctrl +Alt + Del keys on your keyboard simultaneously.

Then, select the Task Manager option.

After that, you must locate the Process tab.

Next, you need to right-click on any of the QB processes and select Properties.

Now, you must click the End Process button.

You will receive a confirmation process. Now, choose End All Processes, under this section.

Also, restart QB if required.

At last, select Repair QuickBooks.
Solution 5: Make a new Admin User
First, locate the Control Panel and scroll through it.

Then,  double-click on the User Account option and select Manage User. 

Following that, press the Add button.

After that, enter the administrator's name and domain and press the OK button.

In case you are using Windows 10, choose Administrator.

At last, press the Finish button. It will send you to the User Accounts dialogue box. Here, you have to Click OK.
Solution 6: Reboot the Desktop
Restarting your computer is an attempt to resolve Quickbooks won't open error. It might be possible that the previous modifications and updates are not saved in your system. Thus, you may easily implement these changes by restarting your computer.
Also, check to see whether the problem has been resolved or not after restarting the computer.
Solution 7: Use QB Install Diagnostic Tool
To resolve this problem, you can make use of the extremely sophisticated repair package known as the Quickbooks tool hub as the Quickbooks  install diagnostic tool is embedded into the tool hub. It runs and restores the corrupted applications that are installed with QuickBooks.
At first, install the QB tool hub (most recent version 1.5.0.0).

Now, launch the tool hub.

After that, locate the Installation Issues section.

There you will find a button labeled QuickBooks install diagnostic tool.

Click the OK button.

The tool will start a scan to look into the issue. It will automatically detect the problem and will correct it.

Now, simply sit back and wait for the problem to be rectified.
Conclusion
We believe you will be able to fix Quickbooks won't open error using this detailed guide. In case you face any issue or the problem persists, you can connect with the relevant technical team for further Also you can follow up more articles here
About Author