Top 8 Benefits of Hiring Managed IT Services Providers
5 min read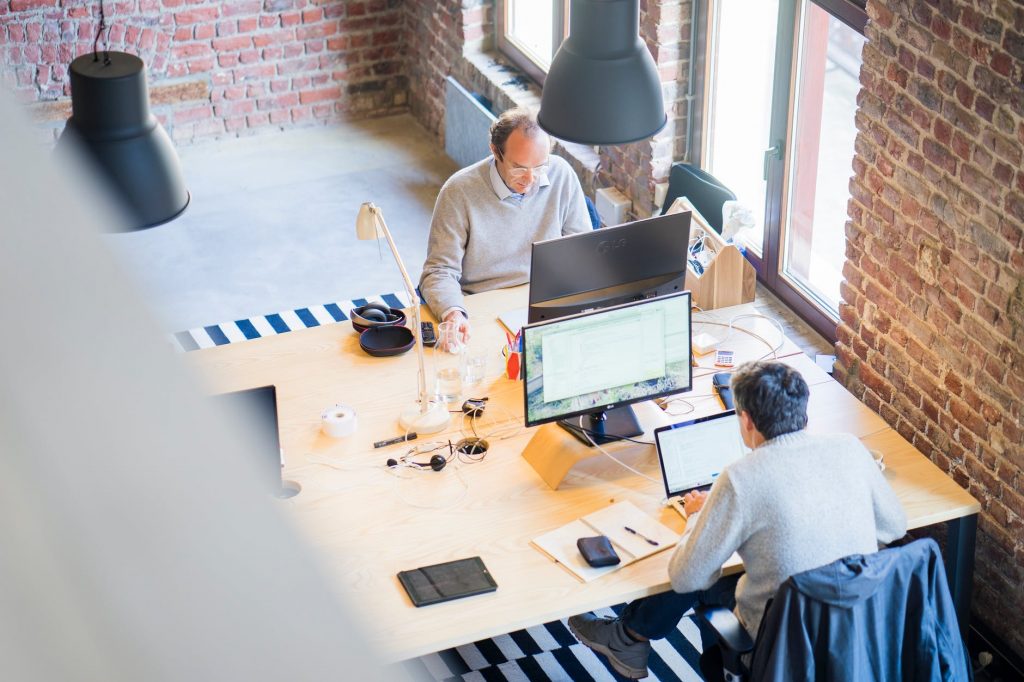 Last Updated on January 16, 2022 by Jonathan Lopez
In today's highly competitive environment, meeting client expectations is crucial for every organization. However, when resources are scarce, it is not always possible to meet them. At this moment, MSPs enter the picture. Managed IT Services Providers have a dedicated workforce of IT specialists who offer a variety of services to their clients. Hiring Managed Service Providers can assist businesses in more cost-effectively managing their current needs while also enabling long-term growth.
MSPs offer remote monitoring and maintenance of your IT infrastructure. MSPs commonly use appropriate business management software to manage their clients' IT infrastructure. They also use a range of automated approaches to remotely manage the environments of their clients.
The Benefits of Using Managed Service Providers (MSPs)
Higher security, increased ROI, and improved performance are just a few of the primary benefits of employing managed service providers. Some examples are as follows:
Keep a laser-like concentration on your essential procedures.
Companies have limited resources, yet to get results, they must focus on all areas. This frequently leads to a failure to accomplish the company's objectives. The benefits of working with Managed Service Providers (MSPs) include the potential to free up time and resources for your team to focus on the most essential strategic goals. It will free up time for your employees to focus on activities that add value and profit to the bottom line of your organization. As a result, outsourcing some of your services to MSPs enables you to concentrate all of your efforts on core activities that foster innovation and growth.
Increases Productivity
Businesses that opt to manage all of their IT services will also be in charge of onerous, repetitive, and tough activities connected to other business operations. Managing such time-consuming tasks will only contribute to inefficiencies in the office. Outsourcing such services to MSPs, on the other hand, significantly decreases your in-house staff's workload, allowing you to streamline operations and maximize efficiency.
IT Costs Have Decreased
According to the Managed Services report, 46 percent of current managed service customers have reduced their annual IT expenditures by at least 25 percent. An additional 50% of businesses have saved between 1% and 24% on annual IT costs. This report confirms the role of managed IT service providers (MSPs) in cutting IT costs.
Typically, MSPs sell their services every month. As a result, you will be charged a monthly fee for ongoing server support and maintenance. You do not need to recruit full-time IT staff. MSPs offer low-cost, round-the-clock support. Because you pay every month, you are entirely aware of your spending. There is no need to deal with variable charges that make it difficult to manage IT costs. This enables for better IT expense management as well as the capacity to plan for future growth.
Quickly implement new technology
Operating your IT operations on your own will make it tough to integrate new technology quickly due to restricted resources. Hiring and training new employees to integrate a new software product into your firm takes time. Understanding and deploying new technology may necessitate a significant amount of time and effort on the part of your staff. Reputable MSPs, on the other hand, employ a varied collection of IT specialists with a wide range of skills. As a result, the Best Benefits of Hiring Managed IT Service Providers' services will make implementing any new solution in your organization much easier.
Labor costs are decreasing.
Outsourcing allows you to run your business more efficiently with fewer IT staff. It reduces the costs of hiring and training new employees to do basic tasks such as data backups and software updates. MSPs are the best alternative to professional workers for in-house IT systems. As a result, enlisting the assistance of MSPs can drastically decrease labor costs. You will also be able to direct your human resources where they are most required.
Ensure the Reliability of IT Operations
Downtime is demanding on the body and might jeopardize a company's survival. However, by partnering with a respected MSP, you can finally say goodbye to downtime. You no longer have to be concerned about downtime, which can disrupt activity for several hours. This is because Managed IT Service Providers (MSPs) monitor, assist, and manage your IT systems around the clock, seven days a week. They ensure that your IT infrastructure is up to date and running smoothly with as little downtime as possible.
MSPs have the personnel and technologies necessary to discover and address issues before they become a problem. They are capable of anticipating hazards and taking preventative measures to avoid downtime. It should come as no surprise that outsourcing to MSPs reduces the likelihood of costly IT failures.
Keep Your Data Secure
According to recent research, 38 percent of businesses employ MSP services to boost security and compliance. Businesses are concerned about the security of important client data. Breach attacks can have a wide range of consequences for enterprises of all sizes. Outsourcing your IT services to reliable MSPs is one method of ensuring the security of your data. MSPs can provide advanced security solutions to safeguard your business against data breaches, hackers, and other cyber threats. MSPs offer two critical services: backup and disaster recovery.
They ensure that your data is regularly backed up and that you follow data security best practices so that you can recover quickly from a failure. Their highly trained and specialized personnel monitor your network 24 hours a day, seven days a week to keep your data safe and secure and to reduce the risk of data theft and intrusion.
Improves Productivity
The Advantage of Hiring Managed Service Providers (MSPs) is that they have a competent team of IT experts who provide a variety of services to their customers, ranging from minimizing downtime and operating expenses to allowing you to focus more on revenue-generating possibilities. can surely help to boost overall business performance MSPs are being employed by an increasing number of firms to increase productivity. MSPs do frequent network audits to identify potential issues and keep you from losing productivity and cash. They ensure that your company does not go out of business, even if only for a short period.
About Author