Why are API Integration Companies Getting More Ahead in Business Growth and Revenue?
5 min read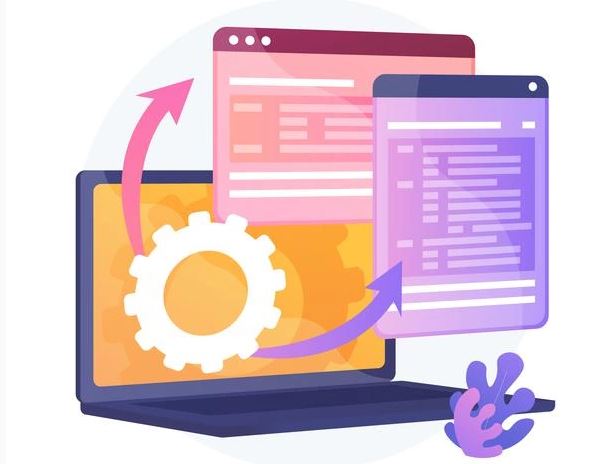 Last Updated on January 16, 2022 by Jonathan Lopez
If you are working in Marketing, Sales & operation, you might have heard a lot about the word- API (Application, Programming Interface). They are getting more popularity due to the skyrocketing growth that they give to the business. According to Wikipedia, the definition of API is-
"…A set of subroutine definitions, protocols, and tools for building application software. In general terms, it is a set of clearly defined methods of communication between various software components."
Still, confused about the meaning of API?
 Let's understand APIs and their integration:
API is a kind of connection between two computer systems and between computer programs. It allows them to talk to each other. For Example- The majority of people are using Facebook to send an instant message. This is all API integration that allows you to take benefits of communication online. Let's make this example more simple-
API
Suppose, you have come to a restaurant sitting there and deciding the menu to order delicious food. The kitchen is its part that will prepare your order. So, now what's the missing thing that sends your order to the kitchen and then delivers it back to you? That's the waiter!! Right? Here's waiter is the messenger or you can say API that specialize in taking your order and then send to the system( kitchen). And, then this waiter delivers the response back to you which is food. Additionally, when you book tickets online and check the availability, the system enables you to know the seats available in all API. 
APIs have exponentially grown the API integration companies revenue and brand value. It has made communication seamless between two systems and enables companies to provide client satisfaction at noteworthy standards. Additionally, your business gets more benefits-
Increase revenue

Stimulate business and technical innovation

Ease integration of backend data and applications

Extend customer reach and value

Support sales and marketing activities
There are several more benefits apart from above all when your organization integrates an API system. Lots of people ask how APIs benefit the company's growth and profitability. 
API Integration based companies are open for reusability( they never start the new API project from scratch), eventually reducing operational cost.
API enables an automatic system that integrates with the data on the server.
It helps you to build a community of third-party developers increasing brand size and creating brand awareness
Companies may productize APIs in their own right as Software-as-a-Service (SaaS).
With the help of APIs, companies can interact with data sharing regulations i.e. open banking and GDPR.
The Cost of Building an API integration
The single API integration costing can be plus $10,000 and the rest depends on the complexity of integration. Additionally, it also depends on the time that developers need to build it. But if you use pre-build integration automation tools, it can cut out huge expenses. Hence, your developers can also save huge hours on that work. Rather than spending lots of time, money, and efforts connecting with DigitalAPICraft would be a better idea.
Steps to Build an Effective API Integration
Thoroughly Outline Your Organization for Business Growth:

  You should know what kind of problems this integration will solve. You also know the integration of end-users with the integration.  

Ready with Resources and Internal Team:

  You must have familiarity with the additional tools and integration you need to build this integration. Make sure to research the schema and way of creating good relationships across the system for crystal-clear transfer of data.

Now, Build testing the integration
Keep on Monitoring and Reviewing the Integration
The Reaping Benefits Of API to the Ecommerce Industry
Higher Boost In Productivity
Businesses are finding out ways to develop products faster than ever before. Of course, why do developers waste ample time designing the product from the ground up when similar solutions are already present in API. Hence, it will increase productivity. Rather than doing efforts in designing solutions from scratch, it's better for developers to utilize the existing API functionality. Isn't that great?
More Creativity Among Team
API leads to accelerating more innovation because it is key to an organization's success. In today's digital world, the majority of businesses fail in the establishment of new services and products regularly to satisfy the client's update requirements. But Introduction of APIs can assist you in getting adjusted to clients' requirements quickly and open a new door for business opportunities as well.
Helps in Successful Marketing
The introduction of APIs has changed the marketing efforts completely as it enables them to reach more potential audiences. It'll widen the customer base. In a nutshell, more customers, more growth, more revenue will be around the corner. It also helps in the quicker development of inoperable features in the organization. Isn't that great? Let's join hands with API Today and take our business to the next level.
DigitalAPICraft- India's Best API Services among Several API Integration Companies!!
DigitalAPICraft is one of the top-level API companies helping enterprises create and grow 3rd party ecosystems with a rich, smart, and transactional sandbox. They enable businesses to connect seamlessly with developers, consumers, product owners to have a phenomenal developer experience. They offer customized solutions for the Banking and healthcare sector. This way, businesses are getting triple or more return on investment and depends on the complexity of integration
Final Thoughts
API Integration is highly successful especially for those who have branches in different cities as it will make them connect all the branches on a single platform. However, call centers systems and CRM systems can also be connected easily on one server. Thankfully, API has taken the edge over the integration and computer programs. Otherwise, it would be extremely difficult to create communication between two systems and all. It has changed the entire global market and all the IT, small companies are moving towards Digital API. Even though banks are no more different from this. 
For Banking APIs, you can contact DigitalAPICraft as they have decades of experience in building API for banks.
About Author