Troubleshooting TurboTax login issues? Here's what you need to know
5 min read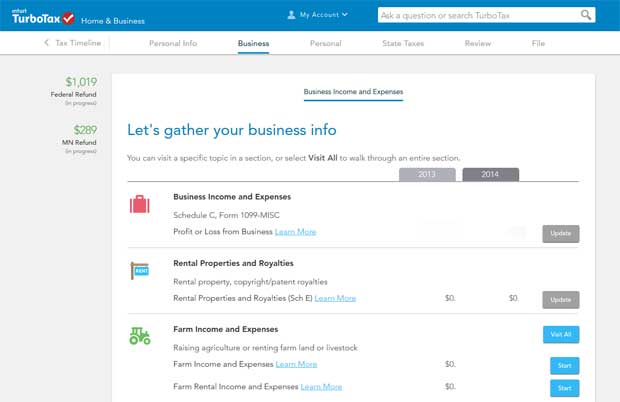 Last Updated on January 19, 2022 by Jonathan Lopez
Getting Turbotax login issues can be bad for your business since the software helps in tax preparations as per the state as well as federal law and provides tax benefits on returns. It should be fixed quickly.
The login issue can emerge for many reasons. In this article, we'll explain to you the reasons that cause Turbotax to show login issues and the methods effective in fixing this issue. So, let's begin.
Reasons behind TurboTax Login Problems
Identifying the reasons behind Turbotax login problems will help you resolve and avoid this issue from reappearing. Check them below:
Disabled cookies and JavaScript feature.

Misconfiguration in your system.

Improper Turbotax download and installation.

If you have no access to your TurboTax password.

In case the TurboTax password is expired.
How to Resolve TurboTax Login Issues?
After identifying the reason behind Turbotax login problems, you can troubleshoot this error with the below-mentioned methods. Furthermore, we recommend you run a reboot before applying these methods
Method 1: Uninstall and Reinstall TurboTax
As discovered earlier, an improper Turbotax installation causes the log-in issue to emerge. Hence, the first method is to uninstall and reinstall Turbotax. Here's how:
First, hold "Windows" and "R".

Then, input "Control Panel".

Next, press "Enter" and visit "Uninstall-Program".

Now, locate Turbotax and select it.

Finally, click "Uninstall" and follow on-display instructions.
This will uninstall Turbotax and now you need to download it from Installturbotax com or from CD and then reinstall it.
Method 2: Clear the cookies and cache 
The steps for clearing cookies and cache on Google Chrome are:
Start with opening Chrome.

Then, from the top, tap "More".

After that, select "More tools".

Next, select "Clear browsing data".

Now, choose the time range as "All-time".

Also, checkmark the "Cookies" and "Cached files".

Finally, tap "Clear Data".
Method 3: Change the Password of TurboTax Account
You may need to change your Turbotax password for several reasons such as if someone hacked your Turbotax account or if you need to share your TurboTax password with someone to help file a tax return.
First, log out from all your accounts and visit "Account Recovery".

Then, select your Intuit account from the lower-left side of your display.

Next, Under "Sign-in & Security", tap "Edit" alongside the User ID or Password.

Now, enter your new password and your existing one.

Finally, click "Save" to change your Turbotax password. 
As you change your password, you won't get Turbotax login issues anymore.
Method 4:  Change your TurboTax Username
Just like the password, we recommend users change the username to resolve Turbotax login problems. Here's how:
First, visit

Installturbotax com

and log into TurboTax online account.

Then, at the left corner of your screen, tap "Intuit Account".

Next access the "Account Settings" option.

Now, tap on the "Profile" option.

After that, click "Edit" next to the User ID.

Then, follow the prompted instructions to change your username.

Next, click on "Security" and hit "Edit"

Finally, input the new username with password and tap "Save".
Method 5: Change the Email on Turbotax
Changin the Email address on Turbotax also resolves Turbotax sign-in problems. Follow these steps:
First, you must sign in to your Intuit a/c.

Then, click "Profile" and locate your email.

Next, tap "Edit" and enter the "New Email address".

Also, confirm it again then input your Turbotax password.

Finally, click "Save" and finish the procedure of changing the email.
Method 6: Create a New TurboTax Account
After you finish applying all of the above methods and still encounter the Turbotax login problem, set up a new Turbotax a/c. Here's how:
Make sure your internet connectivity is stable

Visit TurboTax's official website.

Tap "Create new account".

Input all the prompted details and click "Create-Account".
After you finish creating an account for Turbotax, you should not get the Rutbotax login issues any longer.
Assistance offered by TurboTax
Turbotax assistants offer a variety of ways to deliver instant assistance to users. If you're an individual or a startup getting funds from top venture capital firms then you can simply get assistance using these modes: 
1: Phone – Users can communicate their login issue on two phone numbers. The first one is for technical assistance from TurboTax and the second one belongs to Intuit. The phone service is available from Monday to Friday between 8 am to 5 pm.
2: Live Chat – If you prefer a live chat session and not a phone call then you can do so from Mon to Sat from 5 am – 9 pm.
3: Help Desk – TurboTax permits users to contact them via an online help desk and for issues related to TurboTax login, it usually takes 10 hours for them to fix it.
4: Forums – Forum channels help you share your thoughts that help others by posting messages relevant to TurboTax software. It encourages you to contribute and participate in software-related conversations.
5: Help Videos – Help videos are great at demonstrating the whole process of fixing errors with visuals and explaining the theory behind the program. Additionally, you will find a better understanding of software with all the help videos.
Case Study of Turbotax Login Error
When using the TurboTax software, Kunal Shah also encountered the log-in issue. He tried various solutions but still can't troubleshoot the issue. Check it below:
Challenge
For quite some time, this was an ongoing problem with the software and along with the login issue, he also encountered a number of other issues.
Additional problems experienced by the user:
The other problems started when the user started preparing tax reports.

He had difficulty calculating his weekly, monthly, as well as yearly expenses.

His tax history was hard to locate in the system.
Solutions
He has been provided with professional support by the software experts to resolve the TurboTax issue. Experts identified the problem and offer solutions through these support channels:
Phone call support

Remote access support
Result
All the login-related problems he was having got resolved and now he is able to perform all his tax operations efficiently. Furthermore, now he is capable of tracking his finance-related information.
Wrapping Up
So, these were the methods proven for fixing Turbotax login issues. We believe the methods in this article proved useful to you. Furthermore, the content mentioned here is taken from our most reliable sources and checked thoroughly by our experts for accuracy.
About Author