Why Mi Phones Are Loved By Most Of The People In India
4 min read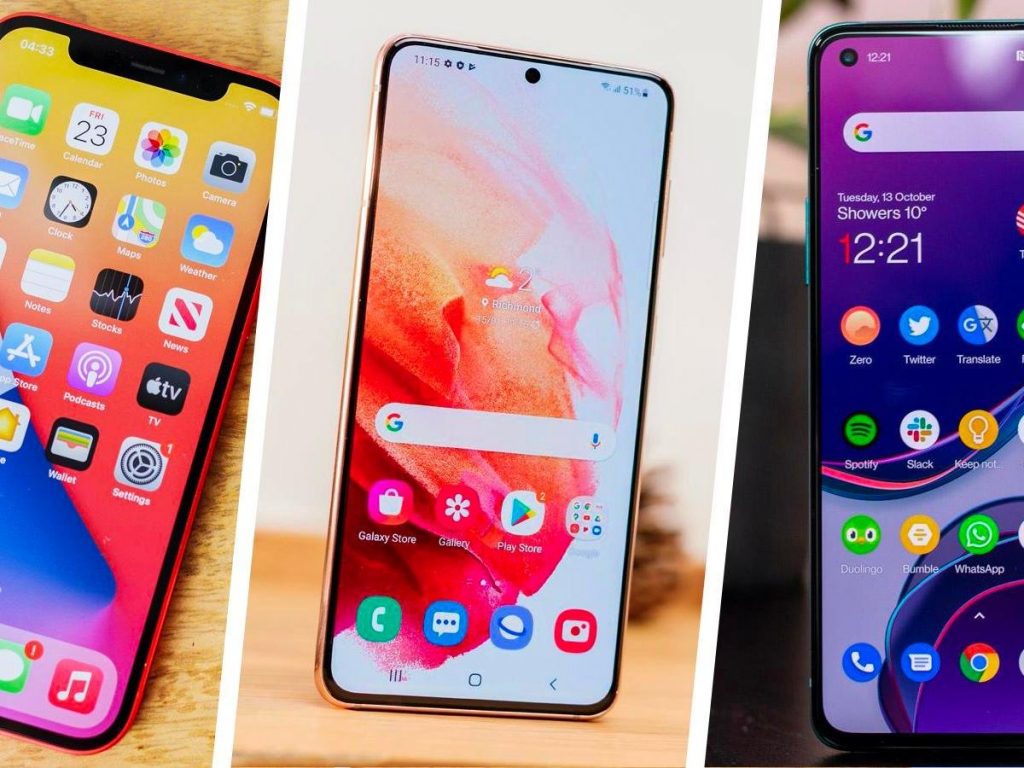 Last Updated on August 3, 2021 by Jonathan Lopez
Xiaomi has witnessed a mushrooming growth in the Indian smartphone market in a short span of time. At this point, there are high chances you know someone who owns a Mi phone or a Redmi phone, the two brands from the Chinese smartphone manufacturer.
While the former is a premium smartphone brand, the latter falls in the budget smartphone segment. Both these brands are extremely successful in the country as they cater to a diverse range of customers. In the affordable smartphone category, you can get best-in-class Redmi phones under 15000 INR.
In the flagship category, Mi has various options for you to choose from at industry-leading prices. With a 26% market share (Q1 for FY 2021-22), Xiaomi has secured the leading position in the smartphone market, leaving giants like Samsung trailing behind with a 20% market share. What makes this relatively new company the favorite smartphone maker of so many people? Let us find out.
Quality Over Quantity
When Xiaomi entered the Indian market, most smartphone brands were offering a large number of products. Unlike those brands, Xiaomi didn't launch over 50 phones; it introduced a small number of smartphones but extended exceptional value to the customer. In its first three years, the brand had launched only 8 smartphones in India.
Not only were their mobile phone prices amongst the lowest in the market, but they also boasted of superlative quality and innovative features. The brand focused on R&D in smartphone technology and rolled out some of the most advanced and useful features in their products.

Also Read: What are the Causes and Solution to the QuickBooks Error 6123 0?
Take, for example, the Mi 11 Ultra, a flagship smartphone that comes with a revolutionary 48MP high-resolution 120x telephoto camera, which has numerous mind-blowing photography features such as 10x hybrid zoom and 5x optical zoom.

The camera is capable of capturing professional-grade pictures even at high zoom levels. Additionally, the phone features a unique rear display that lets you take better selfies with the powerful rear camera. This is one of the many technological innovations that Mi phones.
Focus on the Customer
Xiaomi, through several ways, has made it clear that the primary focus of the brand is the customer. First, the brand designs its products according to consumer needs. Xiaomi conducts surveys on Twitter to understand the priority features for budget phone buyers.

Moreover, the Mi Community, an official forum for user-brand interaction, collects feedback from customers for its products and incorporates them. For instance, a majority of Mi users wanted a dual-SIM smartphone with a microSD card.
The brand responded by launching the feature in Redmi Y1. The phone allowed users to access two WhatsApp accounts, which was an industry-first offering at that time.

Secondly, the brand offers a great smartphone in every price segment. Whether you want a Redmi phone under 15,000 INR or a Mi phone under 70,000 INR, the brand has something for everyone.
Unparalleled Value for Money
With the influx of several Chinese smartphone brands in India, the availability of feature-loaded smartphones at highly affordable prices became commonplace. However, a large number of consumers and tech critics stated that these brands cut corners in order to offer aggressive mobile phone prices.
Most new brands couldn't provide the superior quality that market leaders like Samsung did. Xiaomi entered the market and changed the scenario. Touted as the 'Apple of China', the brand has its own operating system that is built over Android OS. They focus on selling their transcendent software along with high-grade hardware at pocket-friendly prices.
Even the Redmi phones under 15,000 INR come equipped with the best-in-class features such as 4-6 GB RAM, 5,000 mAh battery, and a quad-rear camera setup. Take, for example, the Redmi Note 10S, one of the best-selling Redmi phones.

The smartphone gives you the best bang for your buck with its 6.43-inch AMOLED display with a Full HD+ screen resolution. It is protected by Corning Gorilla Glass 5 to avoid any damages from accidental drops. Redmi Note 10S delivers a powerful performance with its MediaTek Helio P95 octa-core processor.
Massive Presence
Xiaomi's presence in the market extends several benefits to the consumer, which cements its position as a brand loved by the average consumer. The brand also offers its popular user interface MIUI.
MIUI is a highly user-friendly interface, which consequently results in customers opting for its smartphones. Moreover, Xiaomi has a strong product portfolio consisting of smart TVs, smartwatches, smart speakers, laptops, and electric scooters among others. The brand also has a huge presence on almost all major e-commerce platforms in the country.
For instance, you can purchase Mi phones at some of the lowest prices at the Bajaj Finserv EMI Store with lucrative discounts and offers. The EMI Store offers amazing deals on Mi phones under 15,000 INR, as well as the high-end Mi phones priced upwards of 30,000 INR.

Furthermore, you can avail convenient payment options such as the no-cost EMI scheme with the help of a Bajaj Finserv EMI Network Card. It is one of the best EMI schemes in India as it lets you pay your shopping bills in monthly, interest-free EMIs.
About Author